REALSOFT offers a comprehensive set of Business Intelligence & Analytics services to help clients harness structured data to improve decision-making, statistical analysis and customer services, REALSOFT solutions have powered many clients in the region with a comprehensive functionality e.g. Query and reporting, on-line analytical processing (OLAP), Dashboards, BI Platform, GIS analytics, , performance measurement technology( balance score cards, KPIs, analytics) using the most advanced technologies and best implementation practices.
Data analytics is the process of turning raw data into meaningful, actionable insights, then present these insights in the form of visualizations, such as graphs and charts, so that stakeholders can understand and act upon them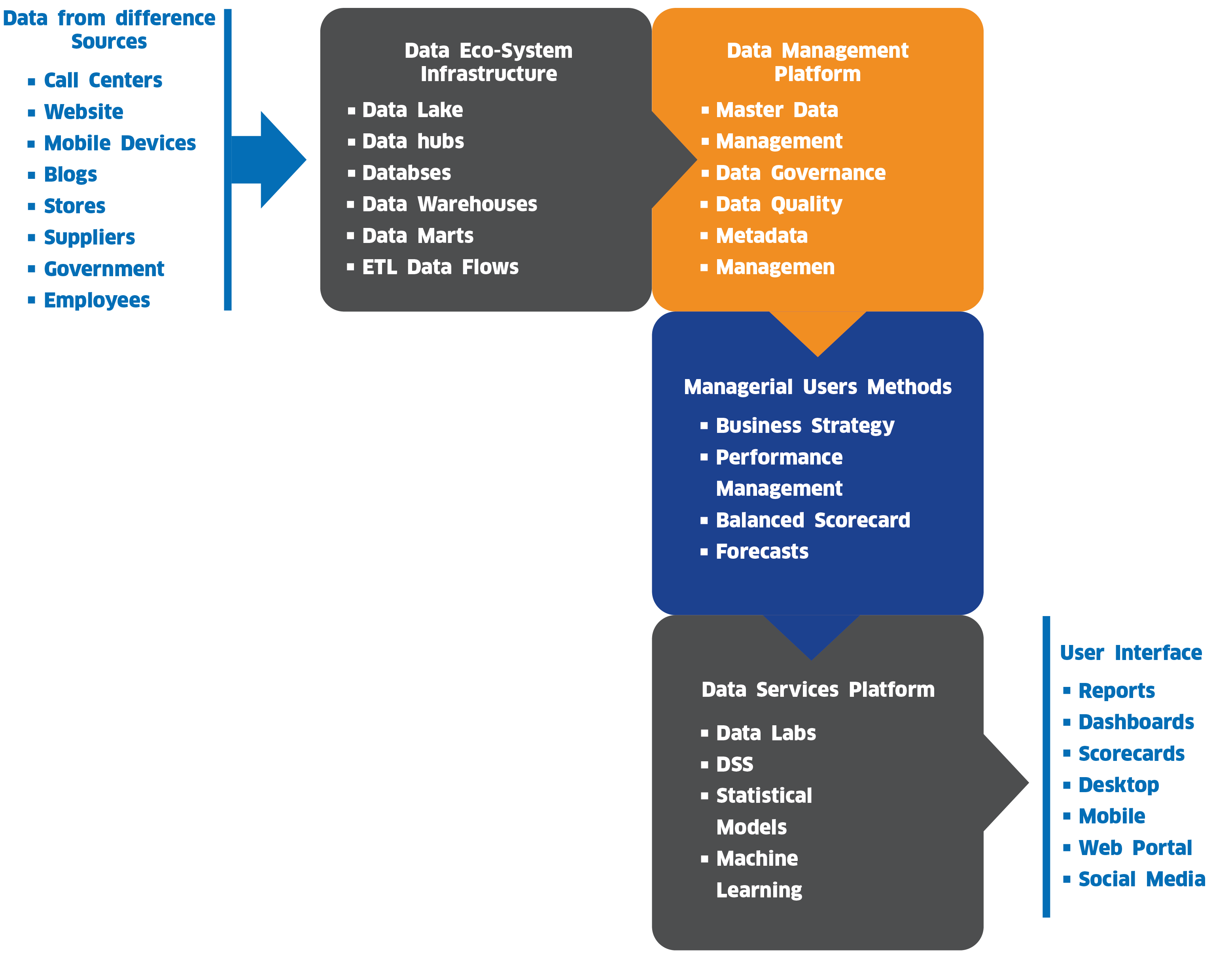 What happened? What is happening now?
Why did it happen?  Why is it happening? What are the trends?  What patterns are there?
What will happen? How will people react? Is this a fraud?
What should I do? How can I make it happen?