Professional training from practicing specialists is what raises the skills and efficiency of employees, improves products, and enables the organization to adopt and deploy new technologies and methods.
For more than twenty years, RealSoft has provided technical training services to its clients in the region in the fields of statistics, information management, data warehousing, data science, and application programming.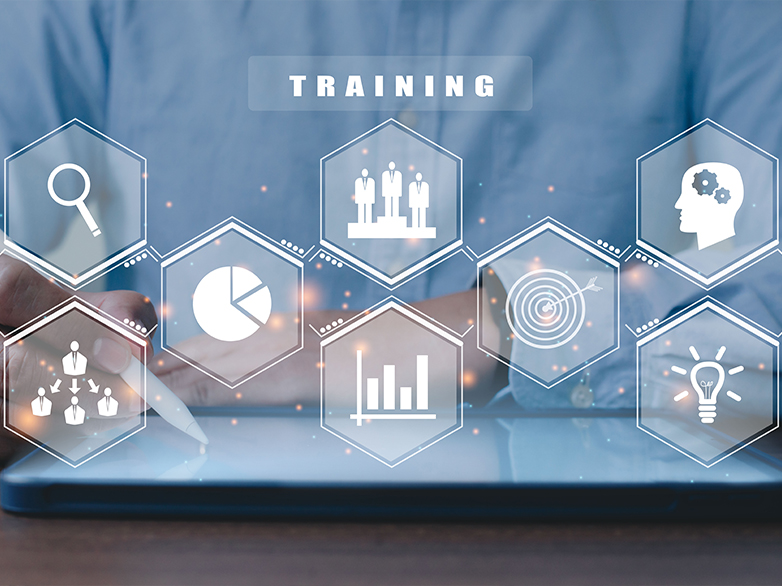 Technical Training
Professional training is directed to specialists, including statisticians, programmers, designers, data engineers, and database administrators, to design databases, data quality, ETL process, data dissemination, and application development.
Professional training includes multiple technologies and business disciplines:
End-User Training
Our clients receive training on the use of RealSoft products and solutions, including how to use and manage the various RealSoft products. Our training includes:
Masar Program
A comprehensive training program designed to equip newly graduated students from universities and specialized institutes with the skills necessary to thrive in the dynamic labor market. Since its launch on August 1, 2022, the program has experienced exceptional success, with sixteen trainees enrolling in the first round, eleven of whom have already graduated with flying colors..
Throughout the training period, our diligent trainees have honed their expertise in a range of essential skills, including SQL and PLSQL programming for Oracle databases. Additionally, they have gained proficiency in programming through the cutting-edge Mendix Low-Code Application Development Platform, as well as web application development using Node.JS and Angular.
At RealSoft, we believe in providing opportunities for growth, which is why we offer these courses free of charge to outstanding students. Our aim is to facilitate their seamless transition into the programming and data processing fields by ensuring rapid and appropriate access to suitable job opportunities.
Top Clients
RealSoft provides professional training services in the fields of statistics, data management, and information technology. Hundreds of customers have received professional training that enables them to develop their technical skills, raise the quality of work, and implement modern technologies.