Transform election campaigns with our comprehensive solution. Streamline processes, empower teams, and achieve unprecedented success. Experience seamless and impactful campaigns with our innovative product.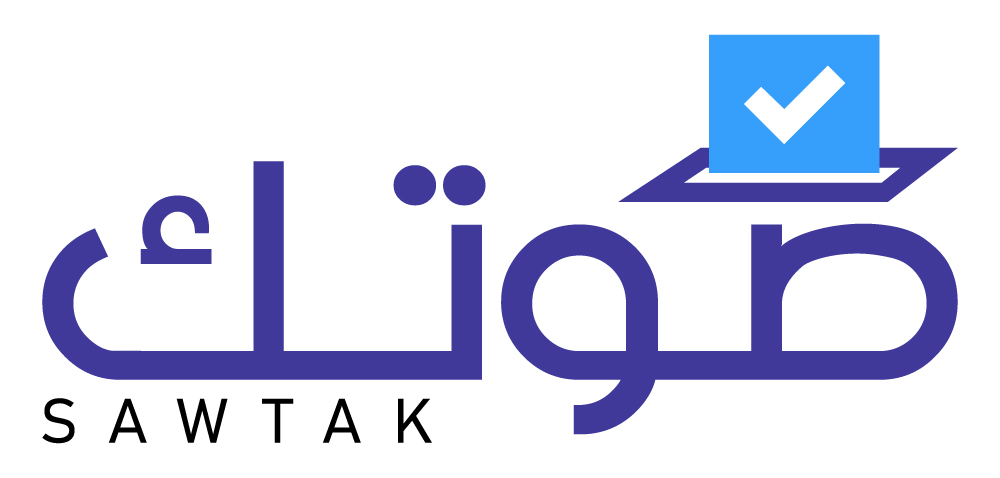 This comprehensive solution revolutionizes the way election campaigns are organized and executed. Our product simplifies and streamlines the entire campaign process, from defining the elections to coordinating the efforts of the elections team of volunteers and hired staff who handle marketing, logistics, and operations. Our system makes campaigns more efficient, effective, and organized, enabling our clients to focus on their core objectives and achieve success. We are confident that our product will empower our clients to run seamless and impactful election campaigns.
Sawtak provides a comprehensive platform for managing electoral campaigns, from start to finish. The platform includes features for:
1
Managing resources
Sawtak streamlines management of resources including staff, finances, and materials. Its comprehensive system allows tracking, allocation, and ordering of resources via web and mobile applications.
2
Planning and scheduling
Sawtak simplifies campaign activities organization, including meetings, events, and voter outreach. It also provides customizable election events calendar for streamlined campaign operations.
3
Communicating with voters
Increase voter engagement using channels tailored to target voters such as email, social media, voice, and text. It provides a complete toolkit for effective communication.
4
Tracking progress
Evaluate and track your campaign's effectiveness. Sawtak offers detailed performance reports, providing invaluable insights into your campaign's success and areas for improvement.
5
Data Analysis and Reporting
Utilize Sawtak's robust data analysis capabilities for strategic campaign decisions. It provides insightful performance metrics, offering individual analytics for each campaign team member.
6
Real-time Data Monitoring
With Sawtak's real-time data monitoring, keep track of campaign performance, voter engagement, and issue follow-ups, facilitating instant adjustments to campaign plans.
7
Data Privacy and Security
Protect campaign data using Sawtak's privacy and security measures. The platform ensures regulatory compliance and upholds data protection best practices.
8
Geographical Data Visualization
Plan your campaign strategically with Sawtak's geographical data visualization. The platform offers insightful voter demographics and polling locations maps to better understand and serve your target audience.
9
Mobile Applications
Sawtak offers four integrated mobile applications that streamline campaign management and execution These apps are designed for different campaign roles, promoting efficient teamwork and campaign execution.
10
Events Management
Sawtak streamlines campaign events management through efficient planning tools, flawless execution support, and accurate attendance tracking, ensuring successful outcomes and memorable experiences for every event.