Recently, Register-Based Statistical solutions started to be feasible for most countries, or even all domains of statistics, and this explains the growing substitution of administrative data for data collected by surveys in recent times.
Using Administrative Records present number of advantages to the statistical process, such as;
RealSoft has conducted many surveys based on registers. We consider our services in this domain as UNIQUE, where we start with our client from the zero point; by introducing them to the general and specific requirements that need to be in place to achieve a high level of data quality and get them in-depth to the operations performed on records to reach that distinctive quality.
International standards for statistical operations
Moreover, RealSoft has wide experience and knowledge with the international standards to form and disseminate the statistical data, like GSBPM in general and the SDMX standards in specific. We have utilized such standards to describe and assess the quality of processes for surveys, censuses, administrative records, and other statistical projects carried out by RealSoft as well as being one of the first who applied SDMX standards to the development and maintenance of statistical registers.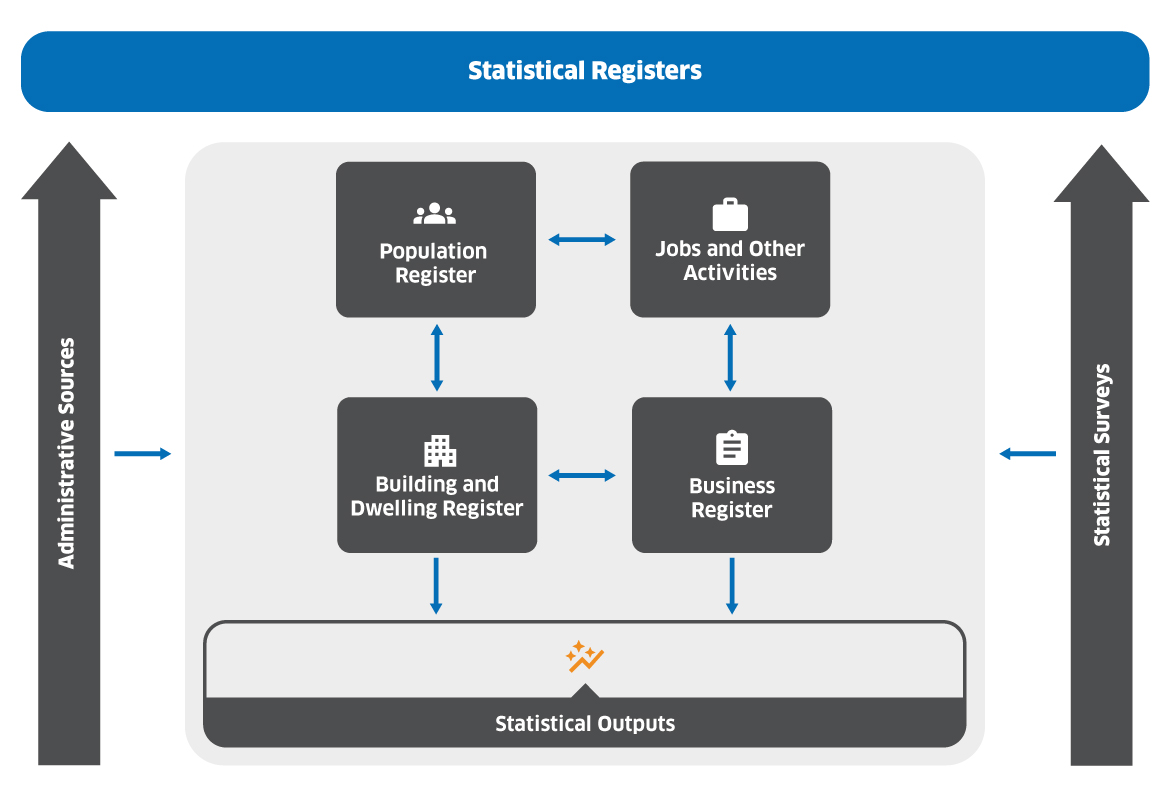 Recently, RealSoft was selected by the Department of Statistics and Community Development (DSCD) Sharjah to develop an electronic system for Registers Based Statistics. The solution includes designing, developing, customizing, and deploying a database system for the administrative data and statistical data sharing system based on SDMX standards to help the DSCD to go forward and prepare for census 2022 based on the administrative registers.